(Colocynthis) Indravarni improves digestion power.
Honey Contains essential Vitamins & Minerals .
Vaj- Acorus Calamus The Herb is recommended.
Ghee Supports Brain Development in babies.
Brahmi (Bacopa Monnier) widely acclaimed.
Ayurvedic Immunity Booster
INC's Swarnaprashan (Swarnaprashan) is a FDCA approved Swarnaprashan with 24 Carat Gold Extract. Active ingredients are Gold Ash, Shankhpushpi, Ghee, Brahmi, Vaj, Honey,

Indravarni

.
Benefits of INC Swarnaprashan Drops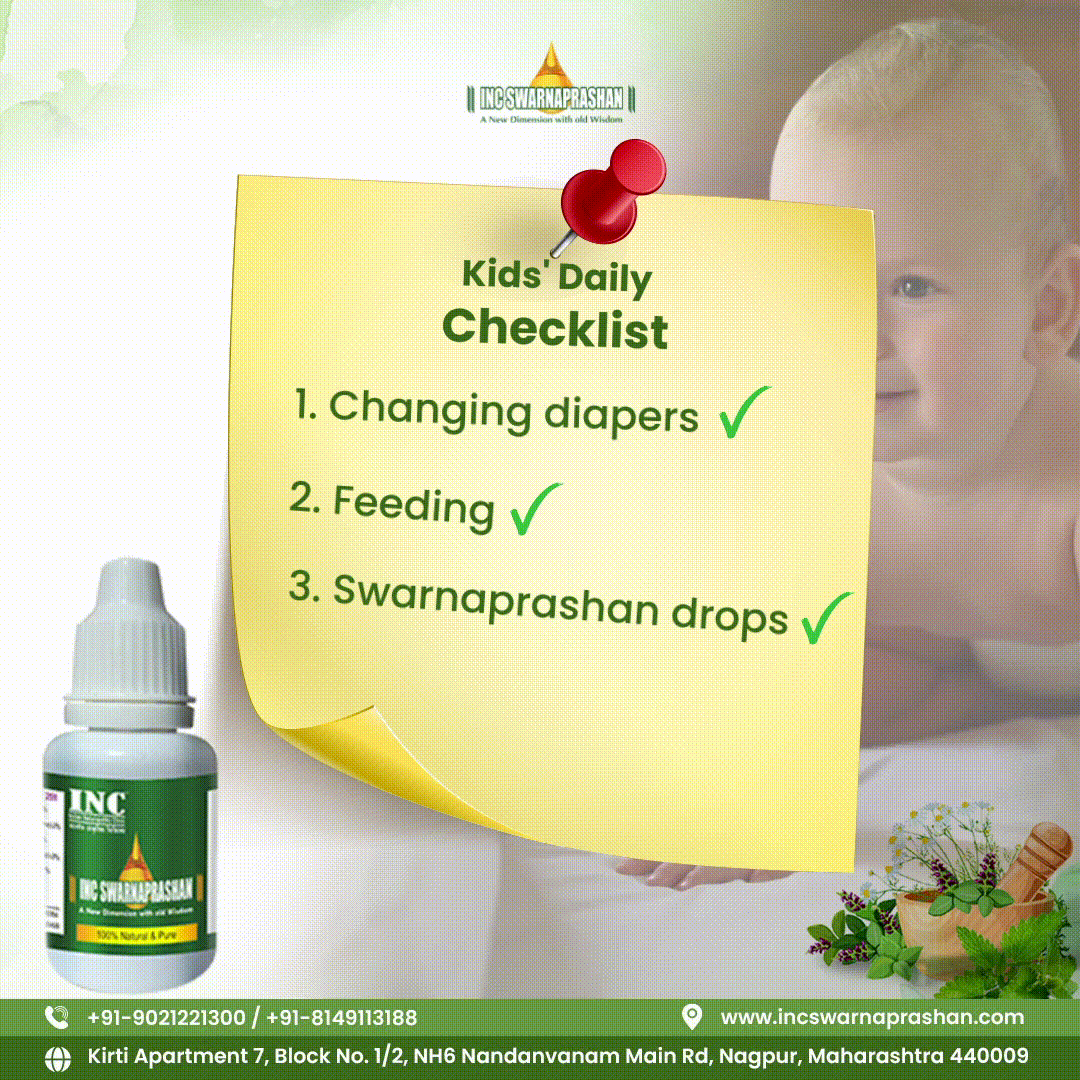 Improves Grasping and Retention power.
Your Kid's
Most Essential


Jewel



Improves Brain Power of your baby.
Helps in improving Immune System.
Helps in improving Physical Strength.
Improves Digestion & Growth of the baby.
Increases immunity power and develops resistance
It builds physical strength, body growth in children
Enhances physical activities & improves stamina for same.
Protects the baby from different kinds of Allergies.
Tones up Skin color and Texture.
Ingredients of INC Swarnaprashan
ABOUT INC SWARNAPRASHAN -
Swarnaprashan ( Suvarna Prashan ) Sanskar is one of the essential rituals of Hindu culture which is described in Kashyap Samhita thousands of years ago. Swarnaprashan ( Suvarna Prashan ) drop is a 100% Ayurvedic immunity booster. It has 24 Carat Gold extract where Swarna Bhasma (Gold Ash) is mixed with Natural Herbs, Ghee and Honey for overall body development and increased resistance against diseases.
Swarnaprashan (Swarnaprashan) with 24 Carat Gold Extract.

FDCA approved Swarnaprashan (Swarnaprashan).

To be given every day after 6 Days of birth for minimum of 120 days for noticeable results.

It builds physical strength and helps in overall development of your child growth.

For 0 to 5 years - 2 Drops every day | For 5 to 12 years - 5 Drops every day (empty stomach).